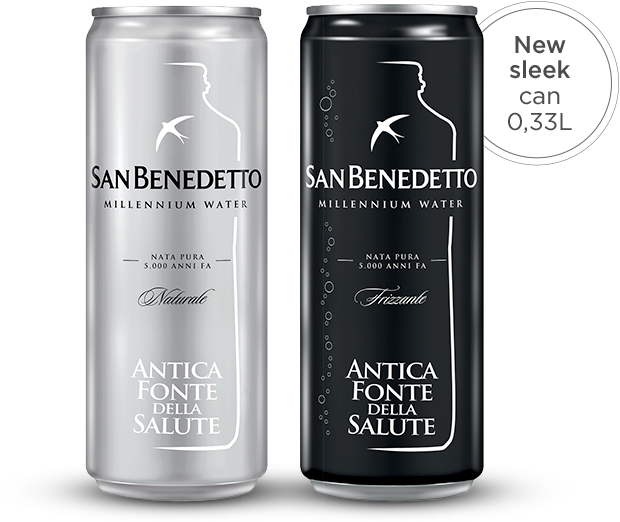 Millenary purity
San Benedetto Millennium Water is a rare mineral water, rich in precious minerals and with a balanced taste.
It originates from an ancient and uncontaminated water source that nature has kept for 5,000 years and that returns it to us today, as a precious gift, with less than 0.0001% of nitrates.
It arrives on the most exclusive tables thanks to San Benedetto, to accompany and exalt to the maximum the proposals of the great masters of Italian cuisine.
Millennium Water
The line consists of 0.33L and 0.65L glass bottles with sinuous shapes that enhance its refinement, available Still with the silver label and Sparkling with the black label.

Also available in precious 0.4L PET bottles.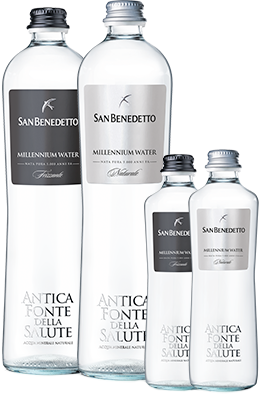 glass 0,65L
glass 0,33L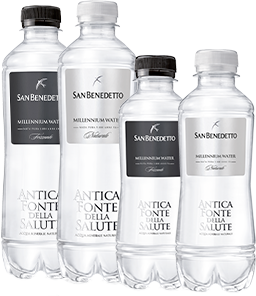 pet 0,40L
pet 0,25L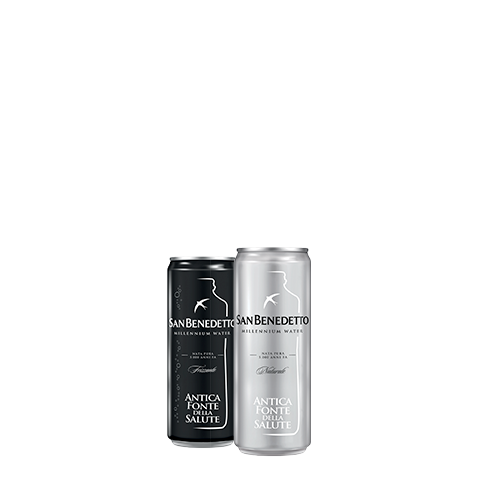 tin Sleek 0,25L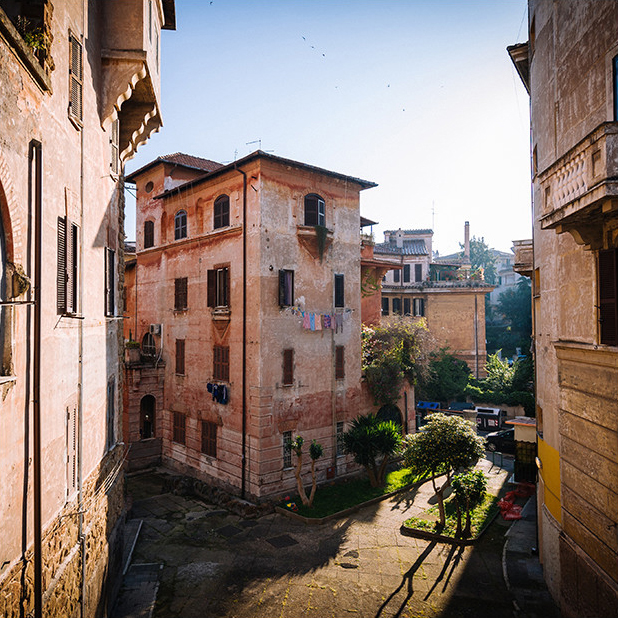 Discover our Flavours
Read the stories of restaurants that have chosen the excellence of San Benedetto Millennium Water
Read the stories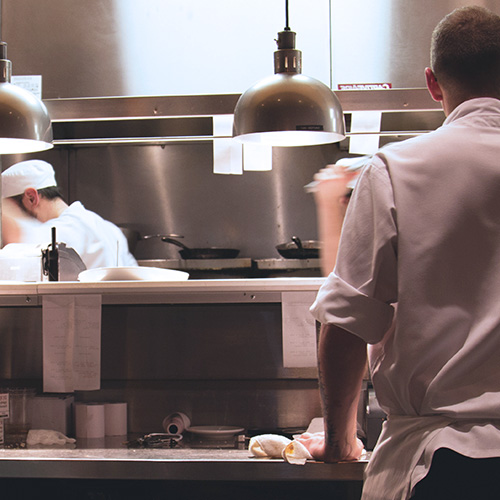 Add San Benedetto to your menu
Accompany your refined dishes with excellent water. Write to us to find out how to serve San Benedetto at your tables.
Contact us
Partnership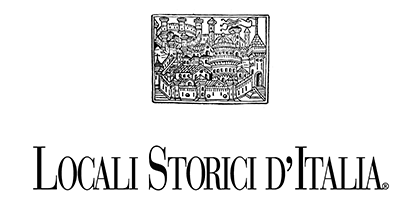 Since 2018 San Benedetto, with Millennium Water, is a supporting member of "Locali Storici d'Italia", the non-profit cultural association that aims to protect the oldest and most prestigious Italian clubs. Through appropriate cultural initiatives, "Locali Storici d'Italia" valorizes 230 commercial business with more than seventy years of activity: hotels, restaurants and cafes that have made history both for the events of which they were promoters and for the welcome given to illustrious personalities.
The milestones of excellence
San Benedetto Millennium Water has been recognized many international awards both for the unique taste of water and for design.
The Three Gold Stars of the Superior Taste Award 2017

The International Taste & Quality Institute of Brussels, the world's leading organization in the tasting and promotion of foods and beverages with a superior taste, has given Millennium Water, in its two versions Still and Sparkling, the highest possible recognition, the "3 stars" of the Superior Taste Award.

Italian Food Awards
Anuga 2017

At Anuga 2017, the world's leading trade fair dedicated to food & beverage, Millennium Water has been awarded in the Beverage category. Yet another acknowledgement for the millenary source of Acqua San Benedetto.

Italian Food Awards
USA 2017

Millennium Water conquers the United States triumphing at the Italian Food Awards USA, an event dedicated exclusively to the American market. The award ceremony of 25 June 2017 crowned the flagship of Acqua San Benedetto in the Beverage category.

Global Bottled Waters
Awards 2017

Organized by Zenith Global's leading food & beverage experts, the Global Bottled Waters Awards are prestigious awards for mineral water companies. In the setting of the gala evening held in Barcelona, Antica Fonte della Salute Millennium Water won in the "Best Label" category.